July 6-7, Rev. Streeper and Pastor Zielinski will be leading a trip to the Ark Encounter and Creation Museum.
CLICK HERE
to be taken to a sign-up form to register online.
Register by June 11.
These venues are wonderful and interesting presentations of the majesty of God's creating work and the account of Noah and the Ark.
All ages are welcome!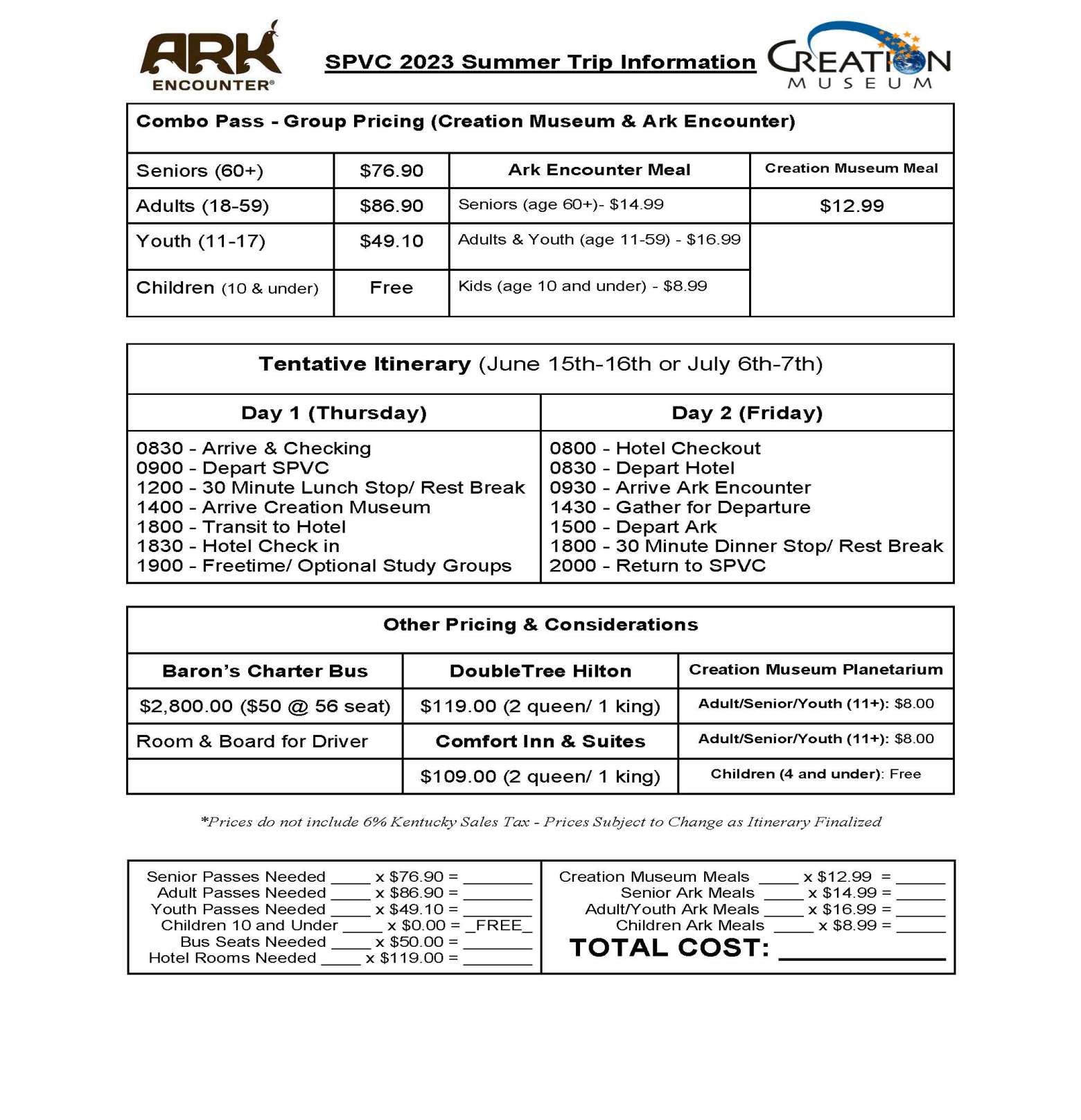 ---
^