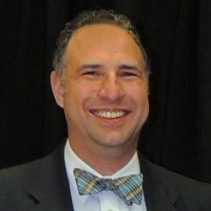 Rev. Philip Zielinski was born, August 25, 1978.
Lutheran education has been central to the nurture of his faith, attending Lutheran elementary and high schools in the Detroit area and graduating from Martin Luther High School, Greendale, Wisconsin, in 1996.
He then entered the teacher education program at Concordia University, River Forest, Illinois.
After graduating from Concordia University (2000 BA, Secondary Ed. Vocal Music and Theology) Pastor Zielinski immediately began studies at Concordia Theological Seminary, Fort Wayne, Indiana. In 2004 he graduated with the Master of Divinity (MDiv) and was called and ordained.
In service to the Church, Pastor Zielinski has made two trips to Liberia, West Africa, to provide pastoral training workshops in the rural areas of the country. He also serves on the Ohio District Stewardship Task Force and has been published for the Lutheran Center for Religious Liberty, as well as in Higher Things Magazine, and the Lutheran Witness. He has served as Circuit Visitor, delegate to the LCMS National Convention (2016, 2019), and on the 2016 Floor Committee on Family.
In addition to the joy of serving God's people, he enjoys spending time with his daughters, bowling, shooting sports, movies and media, and tinkering with gadgets of all sorts.
In 2010 he travelled to Colombia to adopt his five daughters. Yuliza (17, jew-lisa); Lorena (15, lore-A-nah); Valeria (14, vuh-LAIR-ee-ah); Yurledis (13, jure-Ladies); and Yesenia (12, jess-en-yuh).
Pastor Zielinski previously has served as: Pastor, Emmanuel Lutheran Church, Van Wert, Ohio, (2010 – 2014); Vacancy Pastor, Mount Calvary Lutheran Church, Fort Wayne, Indiana, (2009 – 2010); Supply Pastor, Salem Lutheran Church, Sturgis, Michigan, (2006 – 2009); Admission Counselor, Concordia Theological Seminary, Fort Wayne, Indiana (2006 – 2009); Assistant and Associate Pastor, Christ Lutheran Church, Platte Woods, Missouri (2004 – 2006); and Vicar, Saint John's Lutheran Church, Topeka, Kansas (2002-2003).
Rev. Philip Zielinski, Pastor: (330)483-4119
Emergency Contact:
(440)458-0189
Office Hours:
Anytime, by appointment.
Please call or email here:
Email