Sundays May 19 – September 1, 2019
Sunday, 9:30am and Monday, 7:00pm
Bible Study Sunday @ 8:00am
The Lord's Supper is celebrated on the 1st, 3rd, & 5th Sundays of the month (and on festivals, as announced) and each Monday evening.
Fellowship Brunch @ 10:30 on last Sunday of the month.
---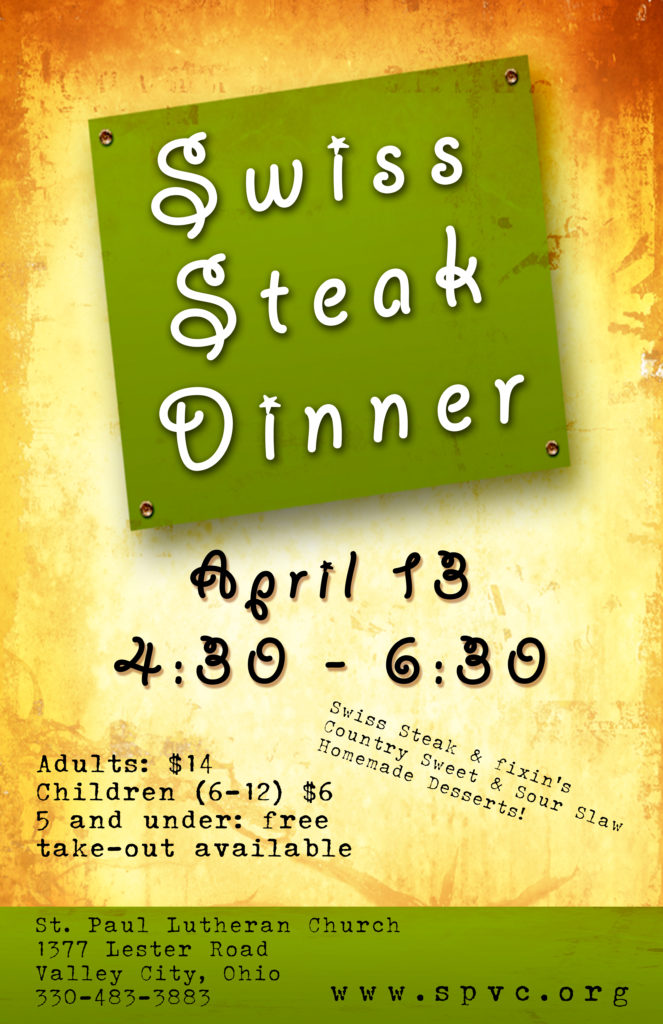 Join us for our Annual Swiss Stea
k Dinner on Saturday April 13 from 4:30 – 6:30pm at St. Paul Lutheran Church, 1377 Lester Road, Valley City. Featuring a steak dinner with all the trimmings, country sweet and sour slaw and desserts.
---