Sunday @ 8:00am & 10:30am
Sunday Adult Bible Class @ 9:30am
The Lord's Supper is celebrated on the 1st, 3rd, & 5th Sundays of the month; every Monday evening; and on festivals, as announced.
Bible Study
(Check Calendar for this week's schedule)
Sunday School for all ages: Sundays @ 9:15am
---
FALL BAZAAR & BAKE SALE
LWML is holding a craft show, flea market and bake sale on Saturday, September 28th, 9:00 AM – 2:00 PM. 30 vendors are offering a variety of items too numerous to list. A light lunch will be available for purchase. Of course, our ladies very popular homemade baked goods will be a special feature. Come and help make our LWML Fall Bazaar a success!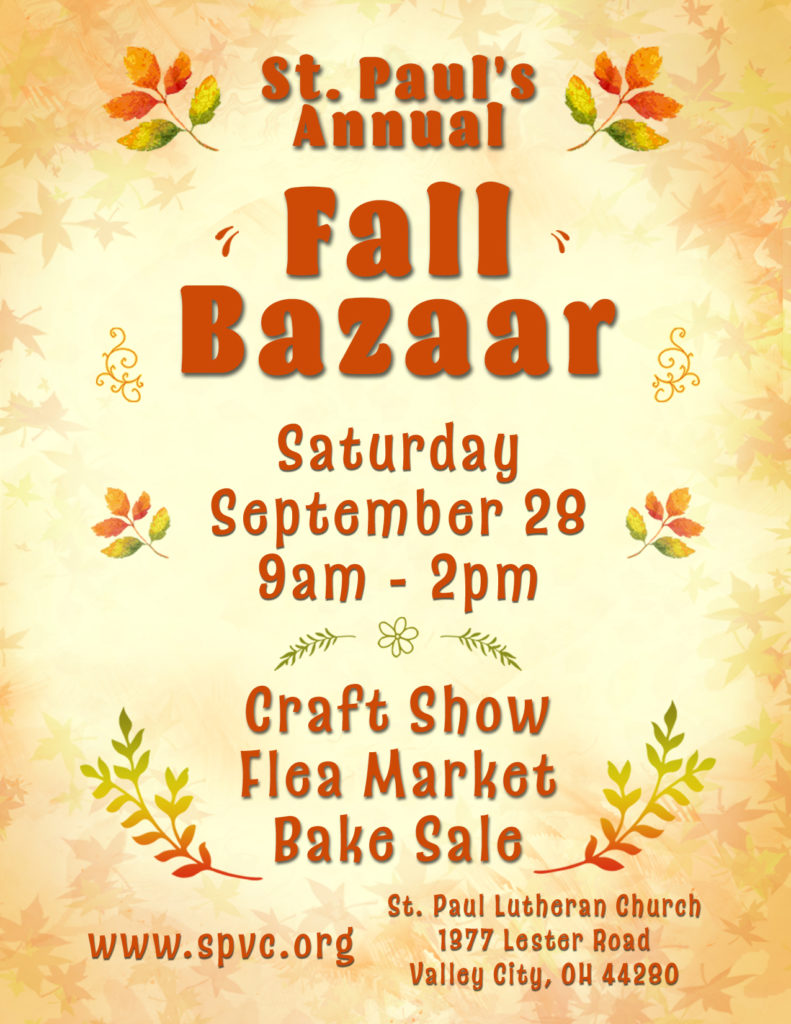 ---