Real women. Real lives.
Real Stories of God's Faithfulness.
Wednesdays, starting January 7, 11:30am – 1pm.
You're invited to join us on Wednesdays for Bible Study and fellowship. At 11:30am we have lunch and then we read and discuss the next chapter in the book. Right now we're working through "Pew Sisters." Copies are available at class or in the Church Office. Contact Cindy if you'd like one.
We're starting up again after a brief break during the Christmas season but we're all ready to get going again. We're even more excited to have you join us.  Maybe you would like to sign up to bring part of lunch one week? We all pitch in from time to time and there will be a sign-up sheet at class.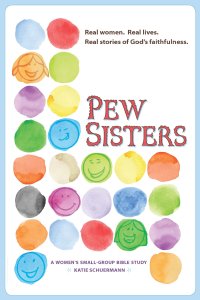 ---
Jesus Christ: The Same, Yesterday, Today, and Forever
Sunday School Christmas Program
This Sunday at 10:30am our children will present a beautiful Christmas program that look at our relationship to Christ and the church at different stages in our life.
There will be special music from the kids (handbells, an ensemble, choirs, etc.), they will act out the Nativity Story from Luke 2, and we'll enjoy an American folk tale, "The Tale of the Three Trees."
Then, please stay for a delicious pot-luck meal. We'll have a crafts for the kids, a "super" skit, and Christmas games for all ages.
Merry Christmas to you and we'll see you Sunday!
---