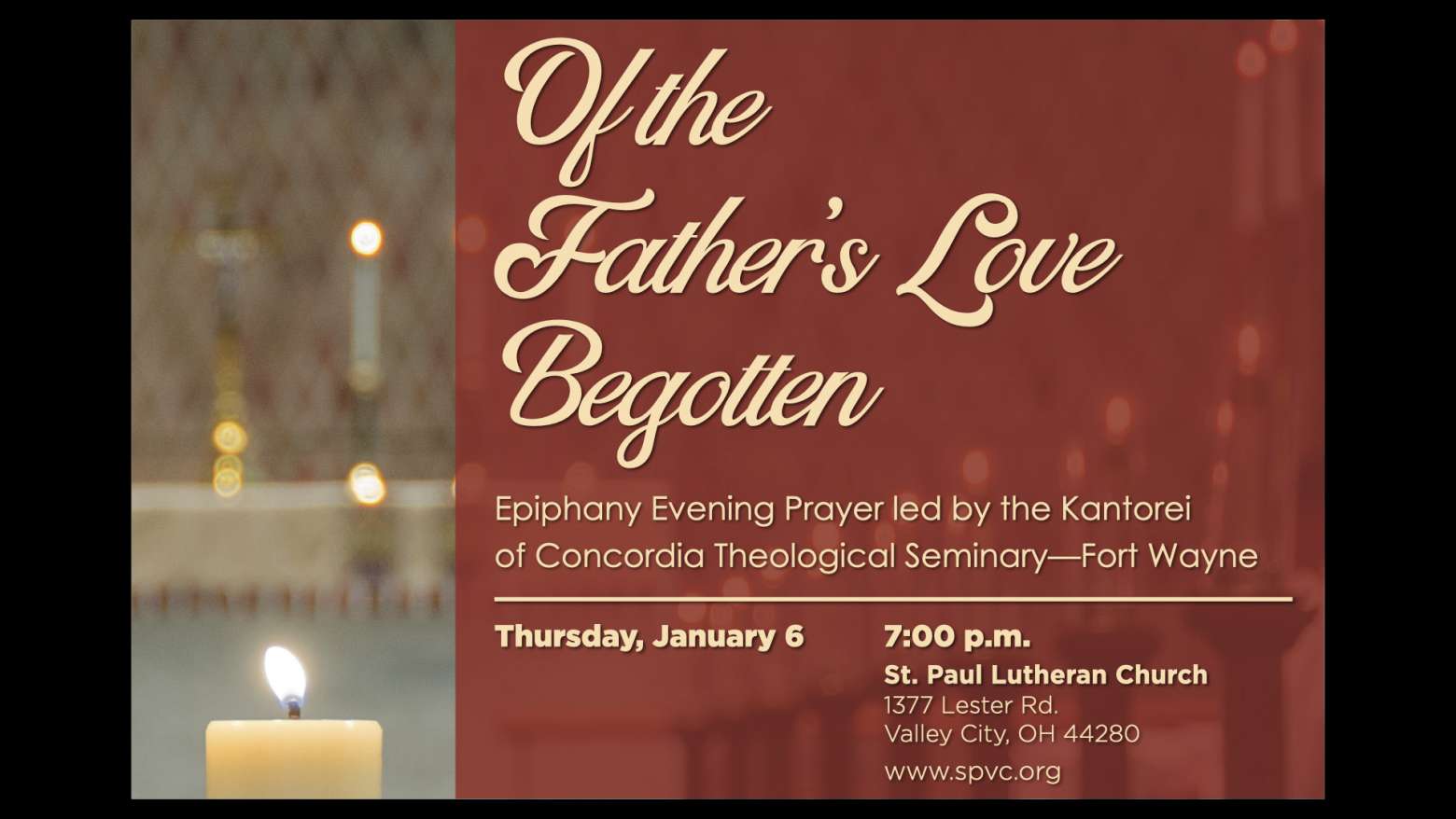 Tonight, Thursday, January 6, 7:00pm!
The Kantorei from Concordia Theological Seminary, Fort Wayne, will present an Epiphany Choral Vespers service at St. Paul.
The 16-voice choir will present a program of sacred music along with scripture, meditations, and prayer in celebration of the Epiphany of our Lord (January 6).
A dessert reception will follow. Stay and get to know some of the future pastors of our Synod.
We could always use a few hands to help set up and take down the reception. If you can come early and/or stay after briefly we appreciate the help.
We will also take down the Christmas decorations around the church after the reception is over.
---
^