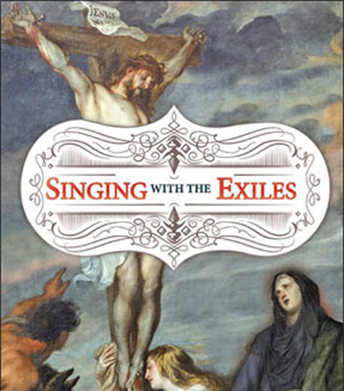 During the season of Lent this year, we will use a series titled "Singing with the Exiles."
Wednesday Services:
11:30am (lunch and Bible Study @ noon)
&
7:00pm (supper @ 6pm)
Daily devotional books will be available starting Sunday, February 8. Use these devotionals starting on Ash Wednesday, and each day during Lent, to carry the theme into your prayer life. Don't have much of a prayer/devotional life? This is a perfect opportunity to give it a go! Three to five minutes over your bowl of cereal or after you brush your teeth. It might just catch on!
Here's my article that appeared in the February Newsletter (
click here
) introducing the series. Won't you join us as we "Sing with the Exiles" even as we await our deliverance into Heaven.
Read more...
---
Jesus Christ: The Same, Yesterday, Today, and Forever
Sunday School Christmas Program
This Sunday at 10:30am our children will present a beautiful Christmas program that look at our relationship to Christ and the church at different stages in our life.
There will be special music from the kids (handbells, an ensemble, choirs, etc.), they will act out the Nativity Story from Luke 2, and we'll enjoy an American folk tale, "The Tale of the Three Trees."
Then, please stay for a delicious pot-luck meal. We'll have a crafts for the kids, a "super" skit, and Christmas games for all ages.
Merry Christmas to you and we'll see you Sunday!
---