We are for life!
We have #eyesoflife
This new series will focus on the stories of real people and how God's love called them to embrace life, even when it was difficult or painful. Join us as we explore real stories of life instead of death and sorrow.
Topics will include:
Euthanasia
Abortion
Adoption
Assisted Suicide
Disabilities
Human Trafficking
Visit
and meet your brothers and sisters in Christ who also have #eyesoflife and give thanks to God for the gift of new life we have in Jesus.
"Right from the Beginning"
Music video from Erin Bode
LCMS Life Ministry
Advocating for the unborn, weak and vulnerable
The Lutheran Church—Missouri Synod's Life Ministry is devoted to upholding the sanctity of human life, both in our church body and the culture at large. We are actively involved in a variety of domestic and international programs to support and encourage life "in the image of God."
---
EPIPHANY PARTY!
This Friday, January 6, 5:30pm-8:00pm. Food, Fun, Games…and help taking down the Christmas Decorations. We'll eat, un-decorate, and play some games like Bunko, Dominos, UNO (maybe with Pastor's "special" rules!), or bring a game to share!
What to bring? Last name: A-L, bring a main dish; M-Z, bring a side/dessert.
Church will provide games and decorations to take down. Everyone is invited!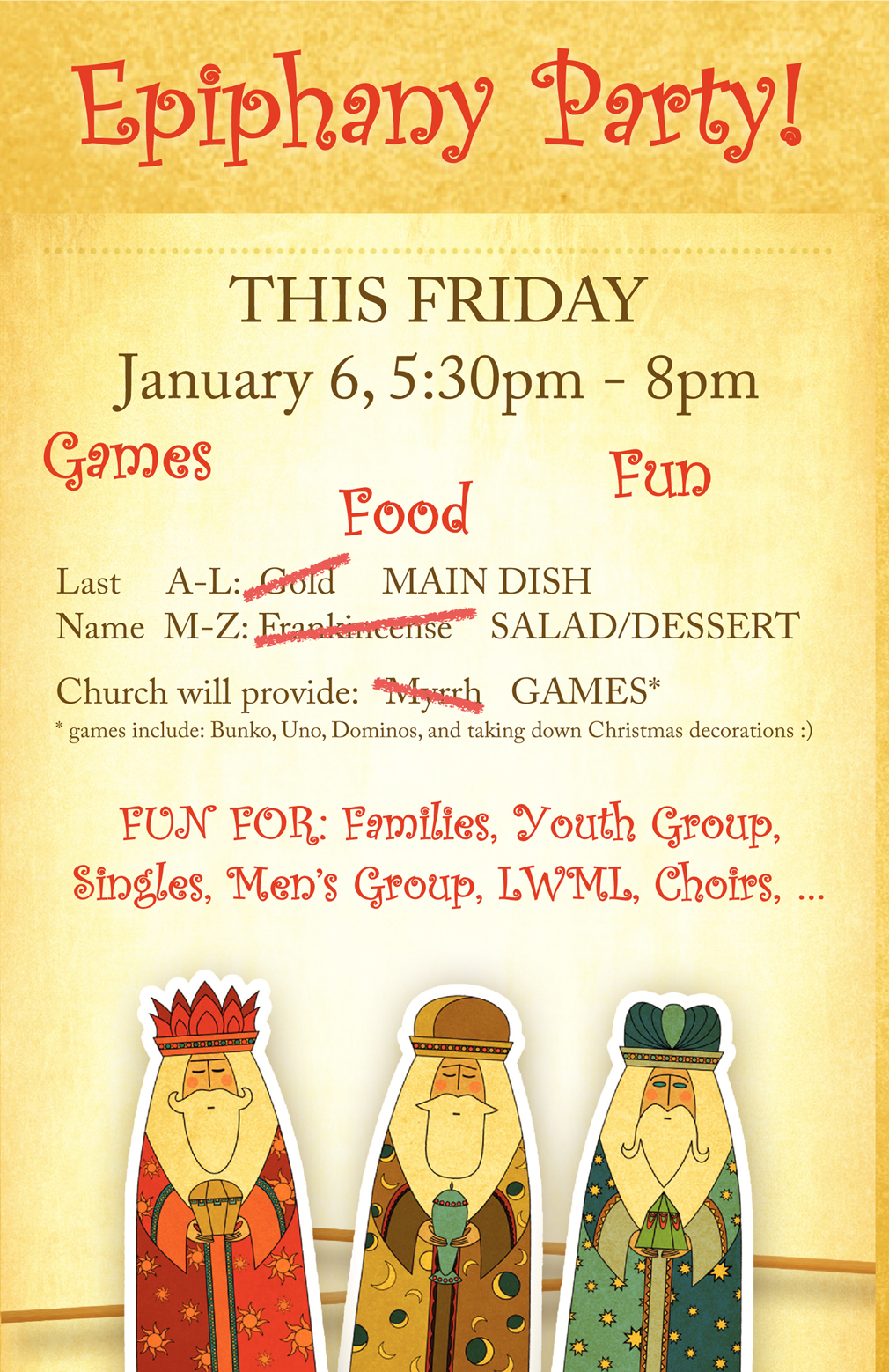 ---